Magnets: Now En Route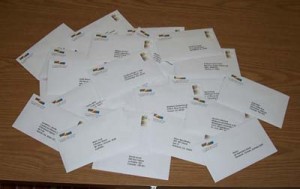 Everyone who requested a magnet should have received an e-mail from me this weekend.
The envelopes are on their way.  Most went to locations on the East Coast.  International destinations for Ed the Dog included Canada, Germany, and Australia.
And there are leftovers.  Feel free to e-mail me if you want a few.