Nobel Predictions from Thomson Reuters: Yawn
September 23rd, 2010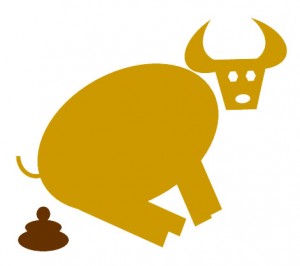 Every year, Thomson Reuters predicts who's going to win the Nobel Prize, and every year, the media eats it up.  Here's the 2010 press release.
Each year, Thomson Reuters uses data from its research solution, Web of Knowledge (SM), to quantitatively determine the most influential researchers in the Nobel categories of Physiology or Medicine, Physics, Chemistry, and Economics. Based on citations to their works, the company names these high-impact researchers as Thomson Reuters Citation Laureates and predicts them to be Nobel Prize winners, either this year or in the near future.

Thomson Reuters is the only organization to use quantitative data to make annual predictions of Nobel Prize winners. Since 2002, 19 Citation Laureates have gone on to win Nobel Prizes.

"We choose our Citation Laureates by assessing citation counts and the number of high-impact papers while identifying discoveries or themes that may be considered worthy of recognition by the Nobel Committee," said David Pendlebury, Citation Analyst, Research Services, Thomson Reuters. "A strong correlation exists between citations in literature and peer esteem.  Professional awards, like the Nobel Prize, are a reflection of this peer esteem."
I get that Reuters is an organization great at funneling news to lazy subscribers, but scientific news organizations should treat this stuff with a bit more scutiny.  For instance, a Nature blog implies that the Thomson method is especially "analytical".  Bulldoody.  Thomson's picks are just as subjective as everyone else's.  Note that Thomson does not release any details about its method… how, exactly, do they "identify discoveries or themes that may be considered worthy of recognition"?  What quantitative method are they using to do this?  My guess: none.  After the citation data are passed through the qualitative filter of what some guy at the company thinks is important, the quantitative aspect of the "method" is practically meaningless.  C&EN, Nature, or someone, should get David Pendlebury on the horn to explain himself.
And with that said, I'd like to take this opportunity to direct members of the press to what is, unquestionably, the definitive set of predictions for who's going to win the Nobel Prize in chemistry.  I am available for interviews, and I can provide a detailed description of my rigorous, highly objective, quantitative method.  It entails reading stuff, talking to people, guessing, and incessantly congratulating myself when I stumble upon winners.