The 2010 Nobel Prize in Chemistry, Part II: Considerations
August 26th, 2010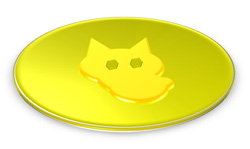 I've always thought of the competition for the Nobel Prize in Chemistry as a beauty pageant for nerds, since: (i) people only pay attention for a couple of days a year, (ii) everyone has an opinion, but no one cares too much, and (iii) the judging is subjective as hell and based on nebulous criteria.
When you've got a stage full of perfect tens, how can you definitively identify the hottest and most talented?  You can't, but you can wave your hands in a ridiculous manner.  Let's do that.  Listed below are several factors that do or can enter consideration when picking Nobel winners:
Factors/Considerations
1.   Pulse — You can't win the prize unless you're alive.  Some believe that when even one important contributor to a discovery dies, it damages the odds of the rest of the group  (e.g., J.K. Stille died in the 1989 Sioux City plane crash, and cross-coupling reactions have never won despite their unquestioned importance and repeated calls for their recognition with a Nobel). 
2.  Merit of Discovery —  This one should also be obvious, but some people forget:  to win, you have to have made a profoundly important discovery or invention in chemistry.  You can't just take any well-known, big-named chemist and expect her to get the prize.  It is very rare for a Nobel Prize to be awarded as a "lifetime achievement award" for a set of loosely-related projects rather than for one specific, important discovery or invention.  (Examples: many consider Woodward's prize in 1965 and Corey's in 1990 to be  of the lifetime-achievement variety.) 
3.  Maturity of Discovery — While it runs counter to the directions in Nobel's will that the prize go to discoveries made "during the preceding year", there is always a wait of at least a decade between an initial discovery and its recognition with a Nobel Prize.  This time lag is often much, much longer.  Many people are of the opinion that you must wait for a discovery and its field to mature before you can assess whether it deserves a prize.  The 1996  prize to fullerenes is often cited as having been given "too soon", as these molecules haven't had the impact in practical applications that many thought they would.
4.  Freshness of Discovery — While maturity is key, eventually you get to a point where a discovery is stale and its time for recognition has probably passed.  Sadly, I think Djerassi's discovery of the birth control pill falls into this category.  (How the hell did both medicine and chemistry step over this one?)
5.  Collaborators: Previous Laureates — You don't see prizes for similar discoveries, so if a particular scientist wins one, her close competitors and collaborators are almost certainly out of luck.  For instance, Ertl's triumph in 2007 has a devastating effect on the odds of other people in his field (e.g., Gabor Somorjai—many regard it a travesty that Somorjai did not share in the prize that year).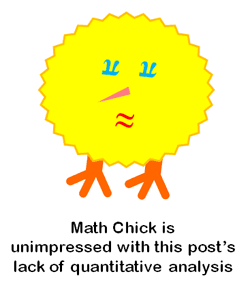 6.  Collaborators: Where n ≤ 3 — The prize can only be shared by three people in any given year.  Some believe that if more than three can make a good claim, the odds of the entire group will suffer.  Perhaps it's too hard for the committee to judge who gets left out?  For instance, if a prize were to be awarded to cross-coupling reactions, what three chemists would/should share it?
7.  Variety — Many think the committee likes some variety in recognizing disciplines.  Before Ertl won in 2007, the last surface chemist to win the prize was the great Irving Langmuir in 1932.  Such temporal spacing can't be encouraging to others in the field.  If this variety argument holds, relative to last year, the chances of seeing structural biology win again are low(er).
8.  Previous Awards — The rich get richer.  There is a correlation between winning awards such as the Lasker and Wolf and winning a Nobel.  You can glance down the lists yourself: 
Lasker Award in Basic Medical Research
Wolf Prize in Chemistry
Welch Award
9.  Like-ability/Politics — You always hear that "XXX will never win a prize because…"  "…he wants one too much" or "…he is a jerk" or "he is an egomaniac".  Being personally disliked can do nothing but hurt a candidate's chances, but by how much?  (ChemBark respectfully declines to list possible examples of point #9).
10.  Interdisciplinary Contenders — Many major discoveries are interdisciplinary in nature and have a shot at winning in two or more of the Nobel Prize categories.  Most structural and molecular biology contenders could easily be shoehorned into chemistry or medicine.  Because these types of projects stand good chances to win a prize in other fields, their odds to win in chemistry will be reduced. 
11.  Nationality Bias— Although more Americans have won Nobel Prizes in chemistry than any other nationality, many people are of the belief that there is an anti-American bias in awarding the prize.   You might be able to mount a good case with regard to instances where the committee awarded a prize for a discovery but either left out an American collaborator or selected a non-American scientist at the expense of an American.  For instance: Gabor Somorjai (omitted in 2007), Douglas Prasher (omitted in 2008 ), Thomas Katz (omitted in 20065), and Jack Roberts (omitted in 1991).  Americans might be able to mount an argument they are disproportionately shafted. 
12.  Community Perception — Across the country, people continually chat about who should or shouldn't get a Nobel.  The "buzz" usually reaches its peak in September.  I've got to believe that the buzz one hears on the west coast is similar to the buzz on the east coast, and those are similar to the buzz in Stockholm.
13. The Internet (?) — Let's face it: the first thing most of us do when analyzing any major decision is to collect as much pertinent information as efficiently as possible.  The Internet is a great tool for this job.  I've got to believe that at least some of the people involved in choosing the prizes have had a quick look through what people have had to say online.  Here's a sampling of some predictions, opinions, and analysis from the blogosphere: 
ChemBark/Endless Frontier: 2006-1, 2006-2, 2006-3, 2007-1, 2007-2
In the Pipeline: 2005, 2006, 2007, 2008, 2009
Carbon-Bases Curiosities: 2007, 2008, 2009
The Chem Blog: 2008, 2009-1, 2009-2
The Sceptical Chymist: 2006, 2007, 2008, 2009 (includes ISI Thomson Reuters)
Curious Wavefunction: 2006, 2007, 2008, 2009
I'm sure I'm missing some posts on other great blogs.  Post your links in the comments.
Now, let's go back to our 2007 list and mark it up accordingly:  green = Nobel winners, red = deceased (these two colors are given precedence), and blue= Lasker Award winners, purple = Wolf Prize winners, brown= Welch Award winners.
The Field (everything not listed below), 3-1
Molecular Studies of Gene Recognition, 

Ptashne

, 15-1
Nuclear Hormone Signaling, C

h

a

m

b

o

n/E

v

a

n

s/J

e

n

s

e

n

, 15-1


Fluorescent Probes/GFP

, 

Tsien

/Prasher/

Shimomura

, 15-1


Modern Surface Chemistry

, Somorjai/

Ertl

/

Whitesides

/Nuzzo/+/–, 15-1
Transition-Metal-Catalyzed Cross-Couplings, Suzuki/Heck/Sonogashira/Tsuji/+/–, 17-1
Instrumentation/Techniques in Genomics, Venter/+, 19-1
Biological Membrane Vesicles, 

Rothman

/

Schekman

/+, 19-1
Techniques in DNA Synthesis, Caruthers/

Hood

/+, 19-1


Molecular Structure of the Ribosome

, 

Steitz

/Moore/

Yonath

/

+

/–, 29-1


Telomeres & Telomerases

, 

Blackburn

/

Greider

/

Szostak

, 29-1
Application of Lasers to the Study of Chemical Reactions, Z

a

r

e

, 39-1
Bioinorganic Chemistry, Lippard/Holm/G

r

a

y

/+/–, 39-1
Mechanistic Enzymology, Walsh/

Knowles

/

Abeles

, 49-1
Combinatorial Chemistry/DOS, Schreiber/+, 49-1
Pigments of Life, 

B

a

t

t

e

r

s

b

y

/+, 49-1


Global Warming

, Thatcher/

Gore

, 99-1
Development of the Birth Control Pill, 

Djerassi

, 99-1
Development of Chemical Biology, 

Schultz

/Schreiber/+, 99-1
Molecular Modeling and Assorted Applications, Karplus/Houk/Schleyer/+/–, 99-1
Organic Synthesis, Evans/

Danishefsky

/Nicolaou/Ley/Trost/S

t

o

r

k/Wender/Kishi/+/–, 149-1
Fluorocarbons, Dupont/Curran/–, 199-1
Dendrimers, Frechet/Tomalia/+, 199-1
Application of NMR to Organic Chemistry, 

Roberts

, 199-1
Understanding of Organic Stereochemistry, Mislow, 199-1
Mechanical Bonds and Applications, Sauvage/Stoddart/+, 199-1
Self-Assembly, 

Whitesides

/Nuzzo/Stang/+/–, 199-1
Noble Gas Reactivity, 

Bartlett

/+, 199-1
Tissue Engineering, Langer/+, 199-1
Contributions to Bioorganic Chemistry, 

Breslow

/

E

s

c

h

e

n

m

o

s

e

r

/+, 199-1
Molecular Recognition, Dervan/+, 399-1
Development of Nanotechnology, Lieber/

Whitesides

/Alivisatos/Seeman/+/–, 399-1
Astrochemistry, Oka, 399-1
Zeolites, Flanigan, 399-1
Molecular Machines, Stoddart/Tour/+/–, 499-1
Studies in the Origin of Life, 

Miller

/

Orgel

/+/–, 99999-1
So…a number of worthy candidates have cleared the queue, and fortunately, not many have died in the past three years.  The 2010 competition is as wide open a contest as I can remember.   One interesting fact: Pierre Chambon is the only person on this list to have been awarded the Lasker, Welch, and Wolf (but not a Nobel).   Is this his year?  (Oops…no Wolf.)
Next Nobel post:  Part III — New candidates and our revised rundown for 2010.