The 2010 Nobel Prize in Chemistry, Part I: Revisiting 2007
August 22nd, 2010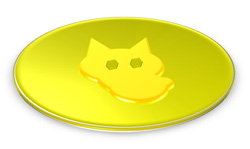 In anticipation of the upcoming announcement (on October 6th) of this year's Nobel Prize in chemistry, ChemBark oddsmakers will examine the competition in an unprecedented three-part series.  First up: a quick look back at our previous predictions.
We last posted odds for the Nobel Prize in chemistry in 2007.  At the time, our line had been extensively revised on the heels of structural biologist Roger Kornberg's surprise win.  (Who saw that coming?  He wasn't even a member of the ACS when he won.)
Here's how the rundown looked back in 2007:
The Field (everything not listed below), 3-1
Molecular Studies of Gene Recognition, Ptashne, 15-1
Nuclear Hormone Signaling, Chambon/Evans/Jensen, 15-1
Fluorescent Probes/GFP, Tsien/Prasher/Shimomura, 15-1
Modern Surface Chemistry, Somorjai/Ertl/Whitesides/Nuzzo/+/–, 15-1
Transition-Metal-Catalyzed Cross-Couplings, Suzuki/Heck/Sonogashira/Tsuji/+/–, 17-1
Instrumentation/Techniques in Genomics, Venter/+, 19-1
Biological Membrane Vesicles, Rothman/Schekman/+, 19-1
Techniques in DNA Synthesis, Caruthers/Hood/+, 19-1
Molecular Structure of the Ribosome, Steitz/Moore/Yonath/+/–, 29-1
Telomeres & Telomerases, Blackburn/Greider/Szostak, 29-1
Application of Lasers to the Study of Chemical Reactions, Zare, 39-1
Bioinorganic Chemistry, Lippard/Holm/Gray/+/–, 39-1
Mechanistic Enzymology, Walsh/Knowles/Abeles, 49-1
Combinatorial Chemistry/DOS, Schreiber/+, 49-1
Pigments of Life, Battersby/+, 49-1
Global Warming, Thatcher/Gore, 99-1
Development of the Birth Control Pill, Djerassi, 99-1
Development of Chemical Biology, Schultz/Schreiber/+, 99-1
Molecular Modeling and Assorted Applications, Karplus/Houk/Schleyer/+/–, 99-1
Organic Synthesis, Evans/Danishefsky/Nicolaou/Ley/Trost/Stork/Wender/Kishi/+/–, 149-1
Fluorocarbons, Dupont/Curran/–, 199-1
Dendrimers, Frechet/Tomalia/+, 199-1
Application of NMR to Organic Chemistry, Roberts, 199-1
Understanding of Organic Stereochemistry, Mislow, 199-1
Mechanical Bonds and Applications, Sauvage/Stoddart/+, 199-1
Self-Assembly, Whitesides/Nuzzo/Stang/+/–, 199-1
Noble Gas Reactivity, Bartlett/+, 199-1
Tissue Engineering, Langer/+, 199-1
Contributions to Bioorganic Chemistry, Breslow/Eschenmoser/+, 199-1
Molecular Recognition, Dervan/+, 399-1
Development of Nanotechnology, Lieber/Whitesides/Alivisatos/Seeman/+/–, 399-1
Astrochemistry, Oka, 399-1
Zeolites, Flanigan, 399-1
Molecular Machines, Stoddart/Tour/+/–, 499-1
Studies in the Origin of Life, Miller/Orgel/+/–, 99999-1
Not too bad.  In 2007, Ertl won as a co-favorite listed at 15-1.  In 2008, the green fluorescent protein players also came in as favorites at 15-1.  The ribosome people, who were given odds of 29-1 in 2007, took home the prize last year.  Outside of chemistry, the telomerase people (listed here at 29-1 for chemistry) garnered the 2009 prize in medicine, and Gore (99-1) won the 2007 peace prize for his advocacy related to climate change.
In retrospect, we probably should have shortened the odds across the board for the favorites.  GFP and surface catalysis were obvious candidates that were sure to win, eventually; the uncertainty of just when they'd be recognized is what kept the odds long.
The list above will form the basis for our 2010 list, and oddsmakers at ChemBark's international headquarters are already hard at work.  The field is wide open compared to past years, since a number of all-but-certain candidates have won and exited the queue.
Is this the year that the popular field of organic synthesis climbs back to Nobel glory?  Will another biologist "steal" the prize in chemistry?  What's a materials chemist have to do to get some love?
Who knows?  Oh, right…we know, of course.  Yes.  We definitely know.  Stay tuned. 
Next post:  Part II — Criteria for Predicting Winners