Mercury Spill Clean Up
In the course of running experiments today, one of my labmates happened across a small mercury spill in our instrument room. Well, we're not 100% sure it was mercury, but the material was both liquid and metallic. Our lab just finished a massive clean up and it has taken only a week for someone to soil a common area with a nasty chemical THEN SIMPLY WALK AWAY. I really hate some of the people here—I just wish I knew who.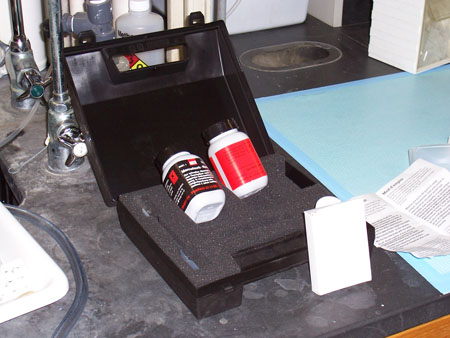 This being our first venture into using the handy-dandy mercury spill kit, we decided to film the event and preserve it for the historical record. Enjoy: Part I, Part II.
Director's Note: These videos are long and not particularly instructive or entertaining.
Previous Comments