Big Plans at Princeton
April 15th, 2007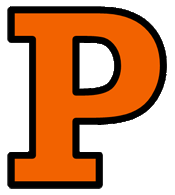 Princeton University took home the Chemmy for Outstanding Department of 2006, and it looks like they're going to make a run at defending the title in 2007. Valued sources recently told the ChemBark News Network that the Ivy League school has made generous offers to a number of outstanding young organic chemists who are already tenured in top-five departments. Fresh on the heels of adding Sorensen and MacMillan, Princeton is looking to firmly establish itself as a hotbed of organic chemistry for years to come.
Raiding other schools' faculties has long been a strategy for building departmental strength. Where the Yankees and Red Sox are the baseball teams most willing to reach deep into their pockets for big-name talent, Harvard is the school most famous for doing so in chemistry. Most of the department's big guns were hired as tenured professors from other schools: Corey and Jacobsen from Illinois, Whitesides from MIT, Evans and Myers from Caltech, Lieber from Columbia, Schreiber from Yale, and Kahne from Princeton. On the flip side, assistant professors have had a miserable record of gaining tenure in the department (until recently).
While pursuing the free agent market at the expense of decimating your farm system is generally a poor idea in baseball, it is a viable strategy in the world of chemistry. Granting someone tenure equates to giving them a contract for life, something unheard of in the sports world. Unfortunately for universities, it often takes more than seven years to get a handle on the quality of an assistant professor. Hiring a proven forty-year-old is a much safer bet. And unlike in sports, there are no salary caps or luxury taxes in academia, so there are no limits to the amount of money you can spend.
Of course, the strategy of buying talent is contingent on being rich—the more money a school has, the better it can play the game. Schools with less funding not only have a harder time reeling in heavy hitters, they have a harder time retaining members of their faculty who've attracted the interest of other schools. Money doesn't just factor into salary, but also into expanding lab space and improving instrumentation. Ambitious professors want to improve the efficiency of their research and have the flexibility to expand their labs and their programs.
There are some factors that money can't help.  Geographic location is often important, as it influences features such as the local culture and the employment market for professors' significant others. And as with anything related to academia, politics can play a big role. If the deans at a school get on an interdisciplinary kick, there many be money available for a nanobiophysical chemist but not for a synthetic one. An aspect that is particularly intriguing about the Princeton move is that it is geared towards pure chemistry instead of the interdisciplinary flavor of the month. That's rare nowadays.
Of course, this story is still developing and nothing has been set in stone, but things are looking mighty exciting if you're an organic chemist at Princeton.
Previous Comments