What's Your Favorite Phosphate Polymer?
February 9th, 2007
I realize that posting a picture of an old bottle is not the most original idea for a blog post, but I can't resist. I recently came across the following reagent in our bioroom: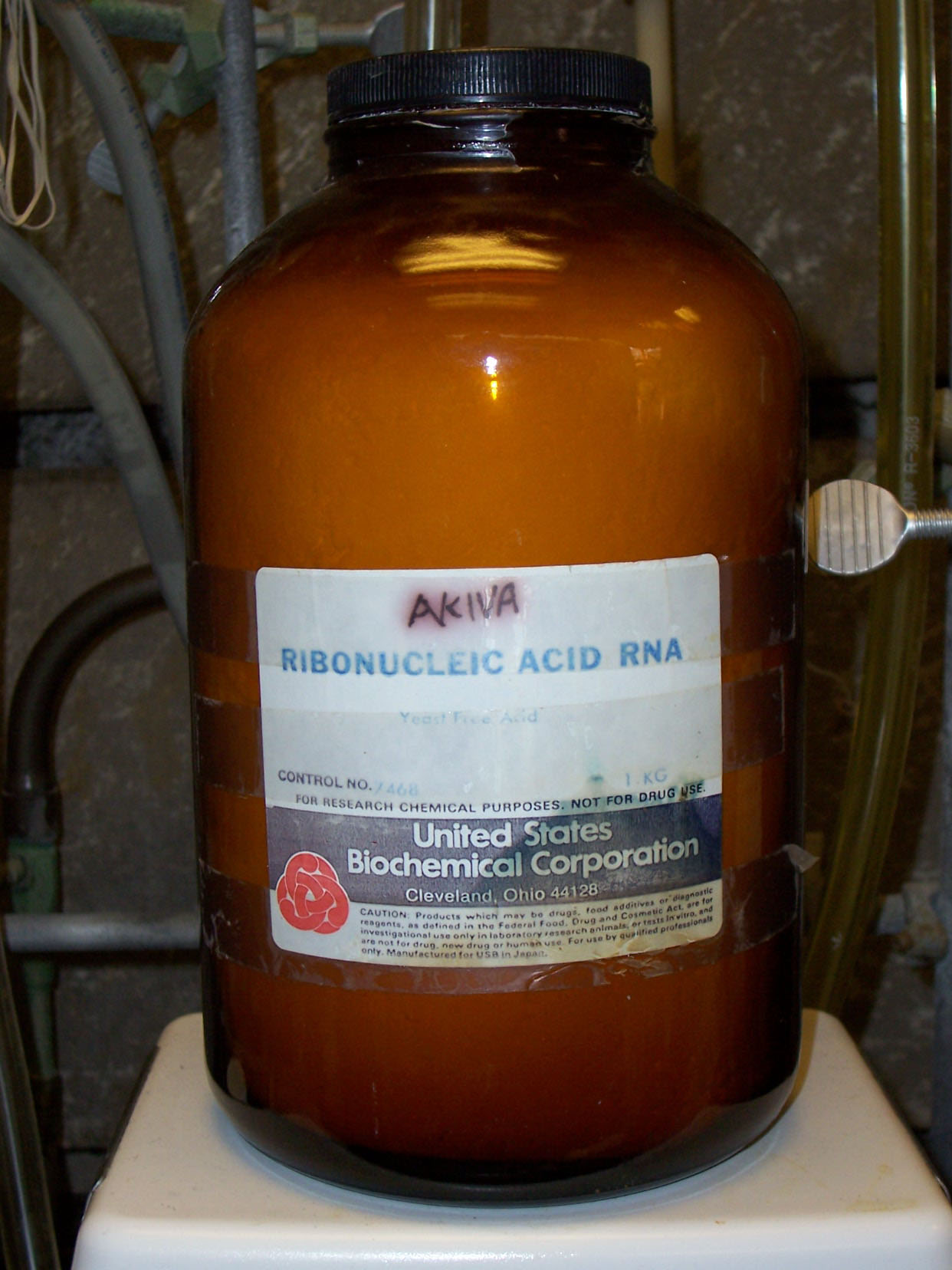 That's a whole kilogram of white, powdery RNA. Countless yeast cells gave their lives so that their nucelic acids could hydrolyze in our stockroom. The bottle is quite possibly a relic of my boss's tenure at MIT (pre-1982). This particular RNA has an associated CAS number (63231-63-0), and the MSDS says it has a shelf life of three years. Oh well. I used it anyway, because I'm cheap and impatient.
I'm interested in finding a commercially-available polymer that contains phosphate. Is there anything besides RNA, DNA, and polyphosphates that I don't know about? Any help is appreciated.
Previous Comments