An Eighth Retraction by Sames; Sezen not a Co-author
January 24th, 2007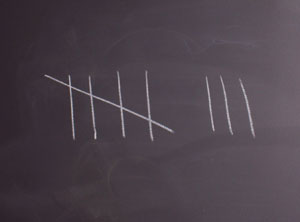 While chemists were home for the holidays, Dalibor Sames rang in the New Year by retracting more data from the Journal of the American Chemical Society. For those of you keeping score, that makes a total of eight retractions and partial retractions for Dr. Sames & Co.
This latest move was especially surprising because Bengu Sezen was not an author on the publication. While she was listed in the acknowledgments for "helpful discussions," that would appear to exclude any experimentation. Dr. Benjamin Lane was the first author on the paper, and his name may sound familiar to you. Lane was interviewed by Science magazine for its initial story on the Sames retractions back in March of 2006. From that article:
Benjamin Lane, a former Sames group member now working as a chemist with the pharmaceutical company Biogen in Cambridge, Massachusetts, says some of Sezen's work has been replicated and has been used by chemists in the pharmaceutical industry. Says Lane, "She has done some good things and made an impact on the field."
So, the plot thickens. From the newest partial retraction:
For comparison purposes, this article refers to a palladium-catalyzed arylation of free azoles in the presence of magnesium oxide, published previously in a separate communication. Although the magnesium oxide procedure has recently been found irreproducible (J. Am. Chem. Soc. 2006, 128, 8364), this fact does not affect the conclusions of this paper. Consequently, the magnesium oxide protocol has been removed from the Supporting Information. Also, Figures S5 and S8 have been replaced with corrected versions.
The previous retraction notice also stated that MgO could not be used as a base to give product, but cited Lane's 2005 paper as showing that both Grignard reagents (RMgBr) and Mg(HMDS)2 are appropriate bases. What exactly was retracted remains a mystery. The authors don't offer specific details in the "addition/correction" notice, and the editors of JACS have overwritten the old supporting information so you can't track the changes. It appears that the MgO reaction was compared against the new reactions in the paper, apparently in the context of kinetic studies. What is important—and completely ignored—is whether Lane's paper used data from the old Sezen paper or if he repeated the previously-published experiments to generate new data.  If it turns out to be the latter, that would be odd.  And if I'm missing something obvious here, let me know.
Like its predecessors, the latest retraction also bypassed the JACS RSS feed and the daily ASAP alert e-mails. Why do the editors of JACS choose to post Sames' retractions in this manner? By putting different information in their feeds, e-mails, and print editions, the editors are making it hard for their readers to process information. It seems to run counter to the whole idea of why the scientific literature exists.
As far as the significance of this latest retraction, here's how I see it:
1. The development is especially bad for Dalibor Sames. He keeps his name in the news by retracting more data, and it will be hard to pin these results on Sezen because she isn't listed as an author.
2. The fact that Sezen isn't listed as an author in this work suggests a number of possible explanations:
i) Sezen performed these latest retracted experiments but was not credited in the paper as having done so.
ii) The "irreproducibility" goes beyond Sezen.
iii) Something happened in 2006 where this C-H activation chemistry ceased to work. For instance, the reagents they used in their lab were contaminated with a catalyst that worked and they finished that bottle. This would be the best possible explanation for everyone, but would still leave Sames on the hook for the aftermath.
iv) Experiments were sabotaged. (The use of the passive voice here is intentional.)
3. The editors of JACS, once again, have made some questionable moves. They have completely overwritten the retracted data instead of just posting the updated supporting information under the addition/correction notice. As far as I know, the generally-accepted, "standard procedure" in scientific publishing is to place a conspicuous note in the PDF file of the old publication and link to the correction notice. Furthermore, JACS has again allowed a Sames retraction to bypass their daily ASAP updates, which does a good job of making the news less visible. This practice of having addition/correction notices (which include retractions) bypass the ASAP system is not standard procedure. For instance, you can find addition/correction notices like this one on ASAP right now. In fact, there were four addition/correction notices on the JACS when when I made the last Sames-Sezen post a couple of weeks ago, and one of those had been sitting there since December 24, 2006. I have no problem with the editors sending retractions straight to the printers, but the notices should simultaneously go through the ASAP RSS feed and e-mail alerts. I mean, is there any reason they shouldn't?
4. I have obviously lost some credibility as a blogger for missing this latest retraction. It had been out for over a week before I got the initial post up. I'll blame JACS, but the fact of the matter is that I will have to change the way I read journals. What other important articles have I missed because they didn't show up on ASAP?
4a. Thank you to the kind person who sent an e-mail alerting me to the retraction. It goes to show you how important blog readers are as sources of interesting info. If you see something of note, please speak up. Leave comments, use the wall, or send an e-mail. And "interesting" doesn't necessarily mean "bad." Pass stuff along that is remarkably good, bad, funny, strange, or inspiring. Anything goes.
Finally, in case you missed them, the Sames-Sezen retractions drew two mentions in the news this week. First, the outgoing Deputy Editor-in-Chief of C&EN, Pamela Zurer, raised an indirect reference to the case in her farewell editorial (C&EN, Jan. 22, p.5):
Misconduct in research is another complex issue the scientific community has yet to fully come to grips with. Although chemists like to think such unethical behavior is rare in our discipline, News Editor William Schulz reported on a couple of troubling cases in the past year and is digging into yet another. As I wrote in 1996, "The real question is not how often scientific misconduct occurs, or whether the scientific record is ultimately self-correcting. It is how the community behaves when faced with unpleasant allegations against one of it established members."
Second, Nature singled out Sezen and Sames, by name, with regard to a story on the current status of some high profile cases of (alleged) scientific misconduct. Sames was clearly given a reprieve by the editors, as the section discussing the Columbia case was simply titled "Bengu Sezen":
In March 2006, Dalibor Sames, a chemist at Columbia University in New York, withdrew two papers and part of a third from the Journal of the American Chemical Society (JACS).

.

Work done by graduate student Bengü Sezen, he said, couldn't be reproduced. The work was in the field of carbon–hydrogen bond functionalization, which aims to selectively break bonds within a molecule. The case got a lot of coverage on the ever-lively chemistry blogs, and a few press outlets mentioned the issue, including Nature (440, 390–391; 2006).

.

Sames is not commenting further until an inquiry is completed, and Columbia University says that it is against its policy to "comment on the existence or non-existence of any internal investigation into allegations of research misconduct". But Sezen has vigorously defended herself in e-mails to the editor of JACS and the press.
So, that's that.  Next time on this "ever-lively chemistry blog": something less unhappy.
Previous Comments