The Laws of the Universe
December 15th, 2006
I've recently discovered the fantastic Web site of Ken Suslick, a Professor of Chemistry at UIUC. His stories about serving as an expert witness during a patent lawsuit and as a consultant for a Hollywood movie are good reads, and his seminar on seminars is right on the mark. Some money advice:
"Your job is to convince and inform, NOT to archive."

"Don't get cute [with formatting and animations]."

"Don't go more than 50 minutes"
Finally, his collection of "Laws of the Universe" is pretty good. My favorites:
Ninety Rules of Project Schedules: The first ninety percent of the take takes ten percent of the time, and the last ten percent takes the other ninety percent.

The Roman Rule: The one who says it cannot be done should never interrupt the one who is doing.

Westheimer's Rule: To estimate the time it takes to do a task: estimate the time you think it should take, multiply by 2, and change the unit of measure to the next highest unit. Thus we allocate 2 days for a one-hour task.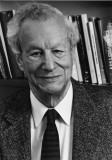 So true. Westheimer still roams the halls around here and often attends seminars, including the annual lecture for the Westheimer Medal. In an introduction to the last such lecture, a second Westheimer's Rule was mentioned: "Two weeks in the lab will save you two hours in the library."
It never ceases to amaze me how often people waste time trying to reinvent the wheel. Thank goodness for SciFinder.
Previous Comments