Help Needed: How Do We Use CML Properly?
November 25th, 2006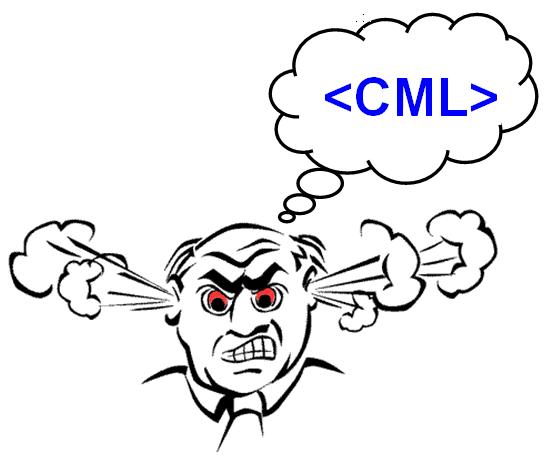 Bear with us for this post as we send out the bat signal to attract the chemical informatics crowd. I'm talking about the Peter Murray-Rusts of the world, who draw their superpowers from the glow of fluorescent lighting as they sit and hammer out code for hours on end.
On their blogs, Joerg Wegner and Murray-Rust took the rest of the chemistry blogosphere to task for not including more minable data, using standards such as Chemical Markup Language (CML). CML is used to include metadata on chemical structures and compounds that people post on the Internet. While it's essentially invisible to human readers, search engines can use the extra data to sift through content on the Internet more efficiently for information that is specific to user-defined queries about chemical structures or substructures.
Aside from that gibberish in the last paragraph, we know nothing about the subject of informatics and making chemically-minable data. Since we're basically starting this blog from scratch, we want to try to get all the informatics stuff right from the beginning. I notice that using the latest version of ChemDraw (Ultra 9), you can save structures as CML files (in addition to the "usual" .cdx). Where is the proper place to put this CML code? In the image file? Can it go anywhere in the blog post?
We also have the following questions:
1. Is CML the "standard" way of including structural information in electronic form? For instance, how does SciFinder or Beilstein store this information? If they don't use CML, why don't we just do it the way these programs do it, since they are the main tools already used by chemists?
2. How do you recommend tagging images of chemical structures? Is a name and CAS number good? Is this unnecessary if the CML data is in there?
3. Is there anything else we're missing?
Thanks!
Previous Comments