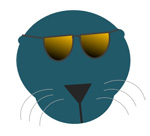 Hello, friends. Long time, no speak. I'm just checking in to say…
Our department is looking to hire a non-tenure-track Assistant Professor to start in August. Before getting into the behind-the-scenes details, here's the official ad:
Saint Louis University, a Catholic Jesuit institution dedicated to student learning, research, health care, and service seeks applicants for a non-tenure track Assistant Professor of Chemistry that is to start in the Fall of 2016. A Ph.D. is required.  While applicants from all areas of chemistry will be considered, the candidate is expected to teach undergraduate courses in a variety of areas including general chemistry, organic chemistry, and upper level courses such as biochemistry.  Review of applications begins immediately and will continue until the position is filled. Previous teaching experience in a large lecture setting is desired.  Applicants should send a CV, transcripts, statement of teaching interest/experience and 3 reference letters to the attention of Prof. Scott Martin at chemsearch@slu.edu. Saint Louis University is an affirmative action, equal opportunity employer, and encourages nominations and applications of women and underrepresented minorities.
As I did before when we advertised and hired a tenure-track position last year, allow me to provide some context that cannot be communicated within the word limit of a typical job posting.
First off, this is not a "visiting professor" position. As part of an ongoing evaluation of how resources are deployed within our College, teaching workloads are being adjusted and our department, in particular, is looking to hire more teaching faculty. While these positions at SLU are non-tenure-track and contracts are renewed on a yearly basis, the intention is for this position is to be renewed (subject to satisfactory performance).
Next, we take teaching here seriously—it is not viewed as a chore or distraction from research or other priorities. Our graduate program is of modest size, so our undergraduate program gets relatively more attention than at most bigger schools I've seen. Our faculty prides itself on the rigor and quality of teaching and mentoring offered to students in our programs.
Candidates with a background in organic or bioorganic chemistry—and experience teaching these subjects—are probably in the best position as far as this position goes. We are looking for someone with the ability to teach our organic offerings and the flexibility to step in for general chemistry or biochem lab, when needed. The organic course offerings at the undergraduate level in our department include: Organic Chemistry I/II for non-majors (250-300 students/year), Organic Chemistry I/II for majors (~35 students/year), Organic Chemistry for nursing/health students (150 students/year), and Organic Spectroscopy. At the graduate level, the organic faculty is primarily responsible for teaching courses in physical-organic/advanced mechanisms, organic synthesis, and bioorganic chemistry.
Whether you have lots of experience or lots of energy, we'd love for you to apply. Please tell your friends and colleagues, and tell them to act fast—we are reviewing packages as they come in.
And I'm not sure if this will be viewed as an advantage or disadvantage, but the successful candidate and I will probably be co-teaching the big organic class (300 students) in Fall 2016. What could be more exciting than the ability to serve as co-quizmaster for Orgo Bingo with its proud inventor?